Mechanical Aptitude – Lever Question #1
Lever Question #1
Welcome to our mechanical aptitude highlight series. Every week, we post a new free question to help you pass your mechanical aptitude test. We cover levers, maps, pulleys, electrical circuits, gears and tools.I hope you find it useful!
Today we will be covering levers.
The problem
You are given the problem below. The question is as follows:
Here is the required information:

Weight: 160 lbs
Resistance Arm (D1): 10 Feet
Effort Arm (D2): 2 Feet

What effort is required to be applied to the effort end to lift the weight?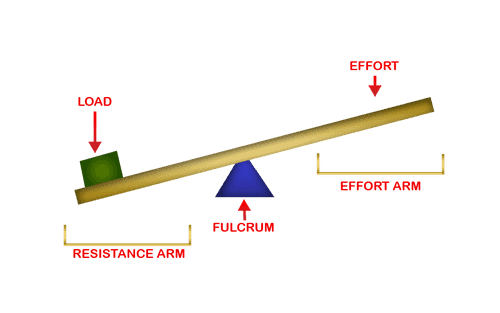 1. 850
2. 950
3. 800
4. 810
If you would like more examples, you can find them in our free sample questions found here.To find more lever questions in our highlight series, you can find those here.
The Answer
The correct answer is #3, 800. If you would like to find out how I reached this answer, have a look at our free sample questions – levers.