Map Question #1
Welcome to our mechanical aptitude highlight series. Every week, we post a new free question to help you pass your mechanical aptitude test. We cover levers, maps, pulleys, electrical circuits, gears and tools.I hope you find it useful!
Today we will be covering a map question.
The problem
You are given the problem below. The question is as follows:
You begin at the Union Station and are asked to take a routine check that your local stop signs are not damaged or vandalized. You leave heading south on NW broadway. You take the second left continue one block and turn right. Continue 4 blocks and take two consecutive right turns. You drive 6 blocks. Where are you?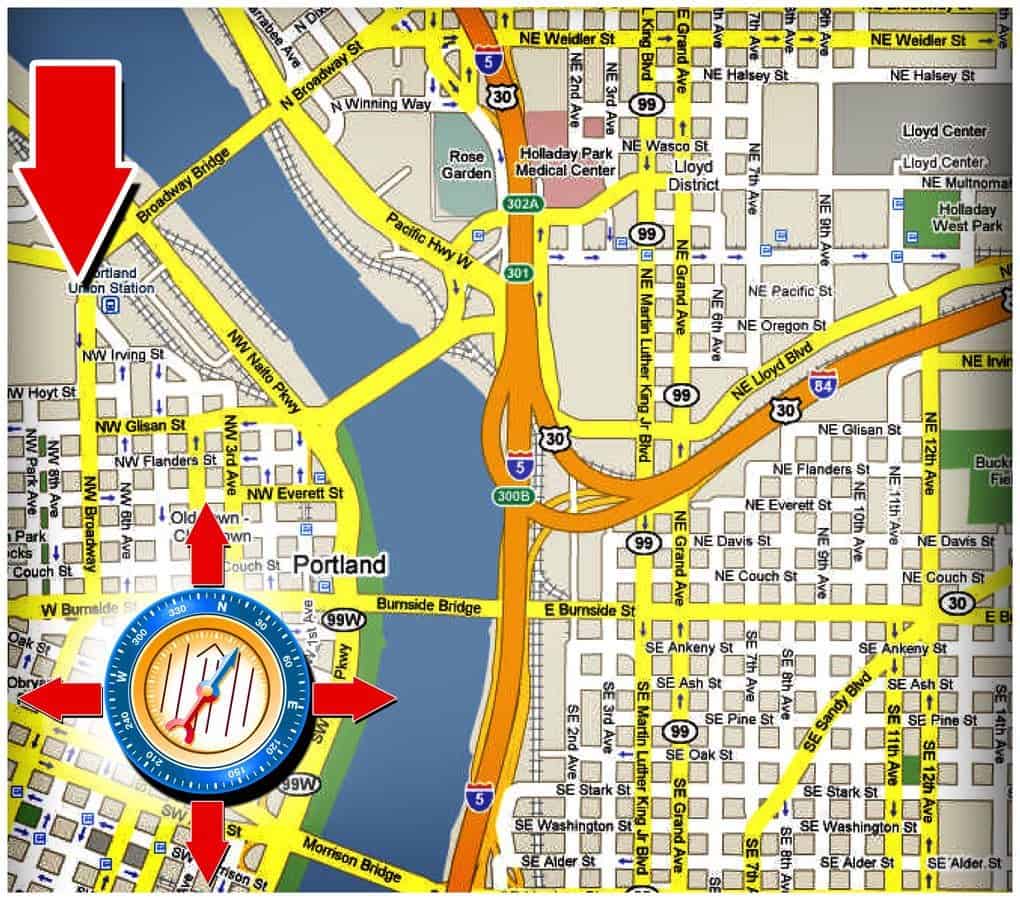 1. Corner or NW Hoyt St & NW Broadway
2. Back to Union Station
3. Corner of NW Flanders St & NW Broadway
4. Corner of NW Everett St & NW Broadway
If you would like more examples, you can find them in our free sample questions found here.To find more map questions in our highlight series, you can find those here.
The Answer
The correct answer is #2, back to union station.